After taking a virtual tour at their spaces and meeting some of the artists and residents of each hub, Culture Hub Croatia and Anykščiai Menų Inkubatorus (AMI) officially started their collaboration! The two hubs shared a common interest in EU projects and showcased some of their previous experiences, specifically with Erasmus projects.
1st Session.

Irmantas Rimkus, Project manager at AMI guided the members of Culture Hub Croatia to virtual tour through the Incubator, where they had the chance to meet and talk to some of the residents: Lina Timukaitė working with ceramics, Ugnė Morkūnienė who was just preparing her gifts of bee products, Elvyra Stankevičienė – a knitter, Rasa Strumilienė working with paper, Marius Paulauskas working in advertising and a film director Linas Mikuta, who was also involved in our final event a week later. In addition, part of the tour included an 'online visit' to an exhibition currently displayed on the windows of AMI. The exhibition "ŠILUMA" satirically represented the vacationing images of Lithuania, made by Žilvinas Jagėla, an illustrator and musician living in Vilnius.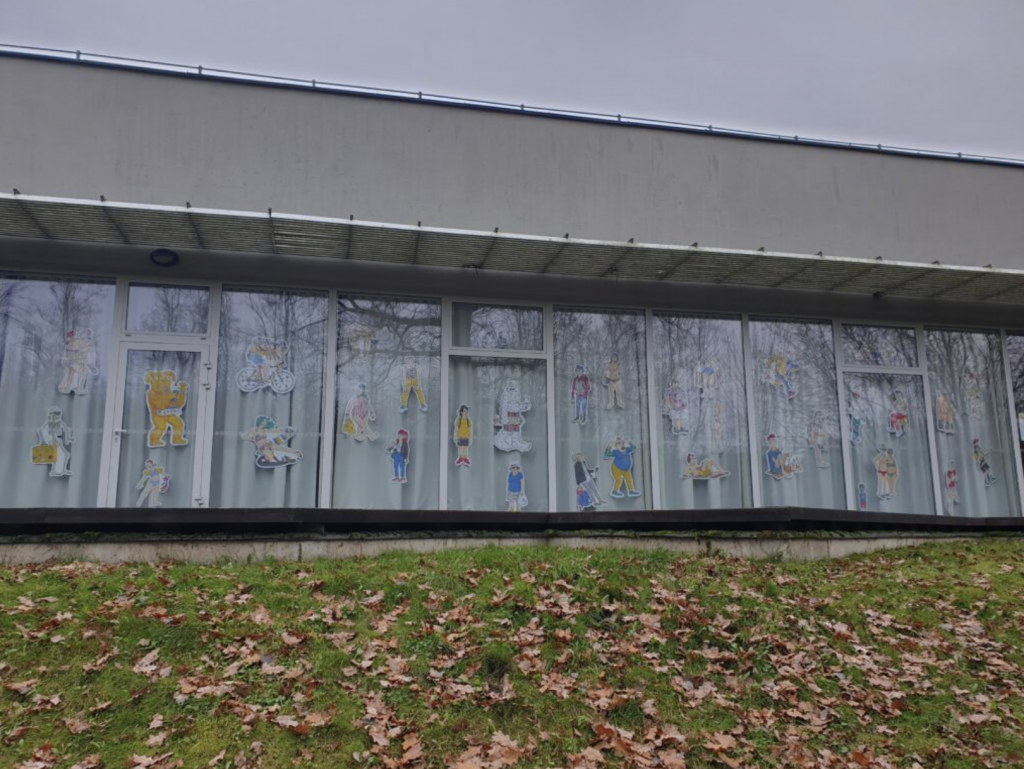 2nd Session.
Culture Hub Croatia presented its organisational structure, vision and mission, their ways of working and strategies they employ on some of their projects, emphasising on creating a sense community.
3rd Session.
This session was devoted to planning and discussing possible future partner projects. The participants decided to collaborate on a joint project proposal, which they plan to submit for the next Erasmus+ call, based on a project that AMI's was working on. This project involves creativity as response to psychological issues and further information about it will be shared in the upcoming months!
Final Event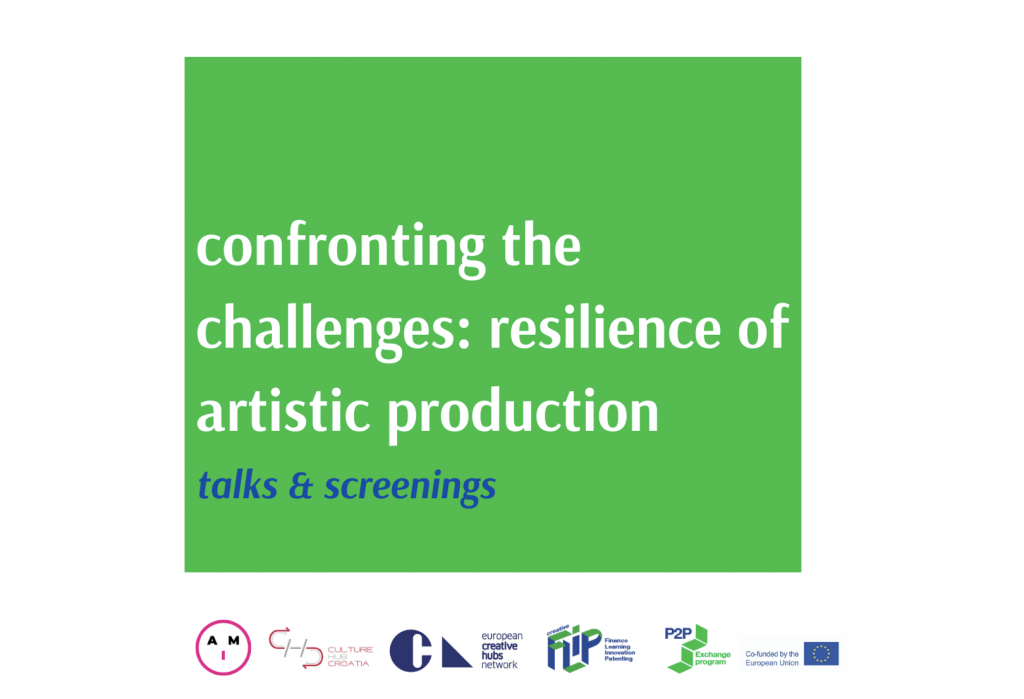 The final event started with the screening of film "Dead Ears" by AMI's resident and community member, film director Linas Mikuta who announced the film. The screening of the film "The Rhymes of the White Crow" by Andrea Resner was also shown. After each screening there was a talk with the artists, followed by a general discussion on their work conditions, current situation and ways and means of production. While addressing the current, new problems in the artistic production, the participants tried to focus on the possibilities and opportunities these new challenges have imposed.
Confronting the Challenges: Resilience of Artistic Production
Get an in-depth look at the exchange here:
P2P with Anykščiai art incubator