Comincenter travels to Porto to establish the partnership between Creative Hubs and European universities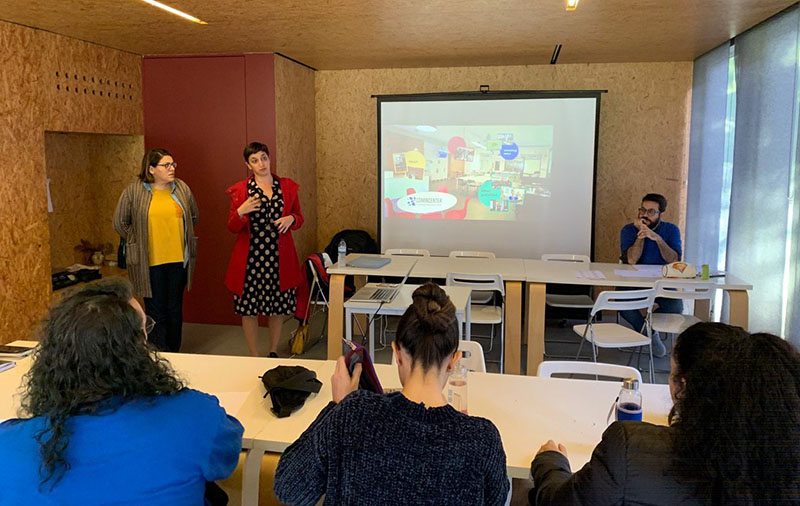 ---
Porto, 11-15 November 2019 – Thanks to the Peer to Peer Exchange opportunity proposed within the European Creative Hubs Network, Comincenter travelled to Porto in order to consolidate the partnership activities between Creative Hubs and European Universities.
"The program allowed us to get to know UPTEC – Science and Technology Park of University of Porto, and to strengthen the relationship already built during the network's kick-off meeting that took place in Athens, back in April ", said Antonio Candela , CEO Founder and Director of the Comincenter.
The interview with Antonio Candela
"This collaboration, added Candela, together with the Faculty of Economics -which hosted a presentation of the European Creative Hubs Network, UPTEC and Comincenter- allows us to look to a future of greater collaborations and also strengthen those that have already started, willing to expand our community of students, freelancers and start-ups ".
The interview with Fátima São Simão, UPTEC manager
"In the coming months we expect to verify the possibility of building a partnership with Creative Hubs that have stable collaborations with Universities located in their area, and together to build models and experiences that allow us to improve and generate opportunities within our hub and in relation to the environment in which we offer activities every day and in which we build projects, always with an eye to European relations ", concluded the CEO, Founder and Director of Comincenter.
The interview with Stefania Clemente and Danilo Barbalinardi, freelance Community Manager at Comincenter
Photo gallery
by usb15/11/2019 published in Cultura ed Eventi