In late November and early December 2020 Creative Spark from Ireland hosted Anda Cowork form Granada in Spain for a virtual exchange visit. Instead of welcoming Victoria and Manuel in Dundalk they held a series of exchange sessions online via zoom and included a group of artists from Ireland called AAEX (Art as Exchange).
The aim of the P2P exchange was to share knowledge between the hubs and understand the challenges and obstacles that they were both facing regarding creative businesses and in particular and the difficulties of Covid-19 in their communities.
ANDA Cowork is a Coworking space, located in Granada, Spain, which opened its doors in April 2016. It's a collaborative work space that focuses on people, a space to receive and accommodate professionals from all disciplines, always focused on supporting, promoting and developing activities of diverse cultural and creative nature, co-creating a diverse and inclusive community, with its central axis in social innovation and the collaborative economy.
Creative Spark, a centre for creativity and innovation, provides the space, skills, technology, structures and platform for peer support and capacity building for creative practitioners, start-ups and entrepreneurs. Its vision is to provide a collaborative environment where learners, educators, innovators, start-ups, SMEs, creative industries and the local community can meet and exchange ideas, knowledge and best practice – to provide economic opportunity and development across the region.
Its mission is to provide space and technology and deliver diverse programmes that reach and activate creative and entrepreneurial people in its community by building capacity and staying ahead of requirements for successful creative and innovative entrepreneurship.
In 2020 both hubs faced the challenges of Covid-19, what this meant for their communities and how they, as hubs, could continue to create meaningful interactions. The exchange helped us explore various approaches to creating and maintaining community, through workshops with hub staff and members and through the realisation of artworks and a screen-printing workshop during the exchange.
The key participants in the Creative FLIP Exchange were Victoria Carreras and Manuel Navarrete Lopez from Spain and Sarah Daly and Gráinne Murphy from Ireland.
In Ireland we invited a group of 15 artists from AAEX (Art as Exchange) to participate in the art exchanges and workshop.
TUESDAY 17 NOVEMBER – MEETING 1
Introductions to all of the artists and Manuel Navarrete's Haiku creations made for this project.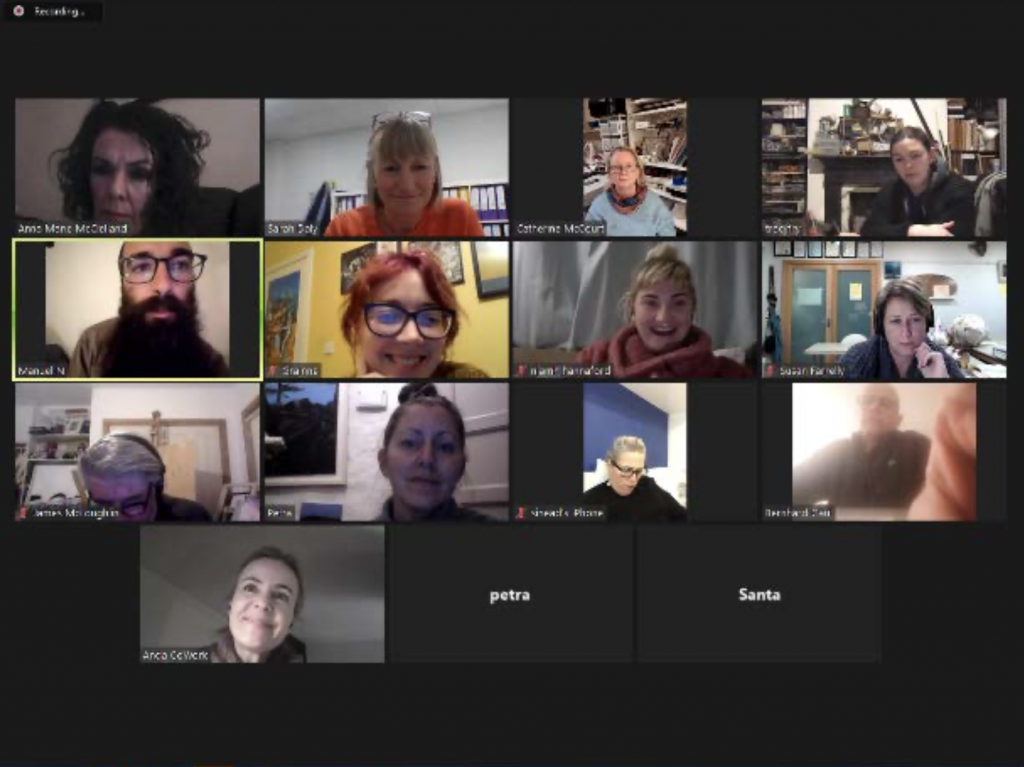 THURSDAY 26 NOVEMBER – MEETING 2
Artists idea exchange and zoom-making session.
The zoom-making session focused on the work of the artists. During the event the focus was on the artists' hands at work, without any talking or sound, subverting the ubiquitous zoom call and 'always on' nature of communications during lockdowns.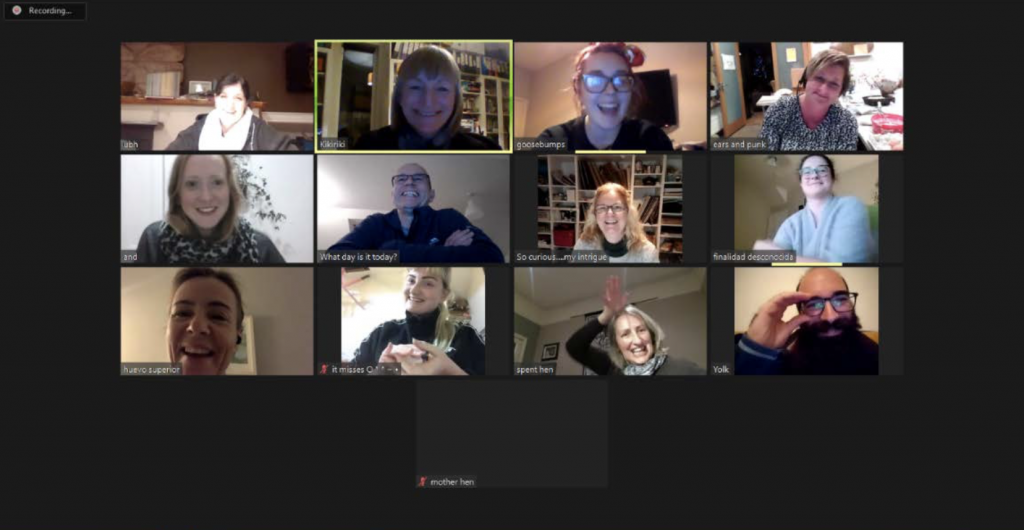 Manuel Navarrete is a multidisciplinary artist, collaborator of ANDA, who has worked for more than ten years in wall painting, performance, music, object customization and photography. His best known project is Instagram.com/Piedidicolori. He proposed the realization of an artistic work in response to chicken rearing, food poverty and poetry during the exchange and the AAEX group of artists agreed to work with him in the realisation of a series of artworks which will be printed as postcards and included with boxes of eggs for distribution in Granada. AAEX member were excited to work with Manuel in the realisation of his art project.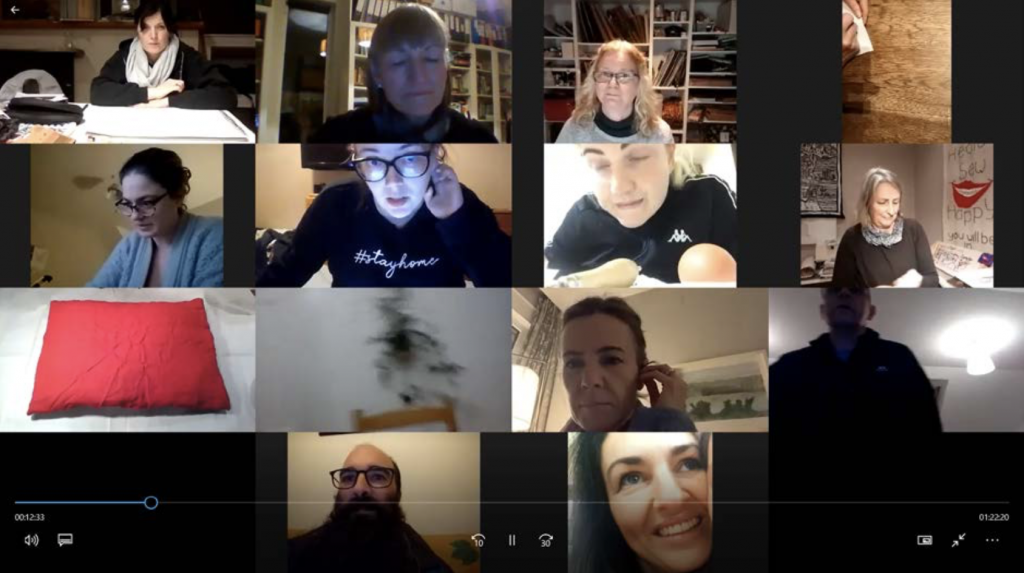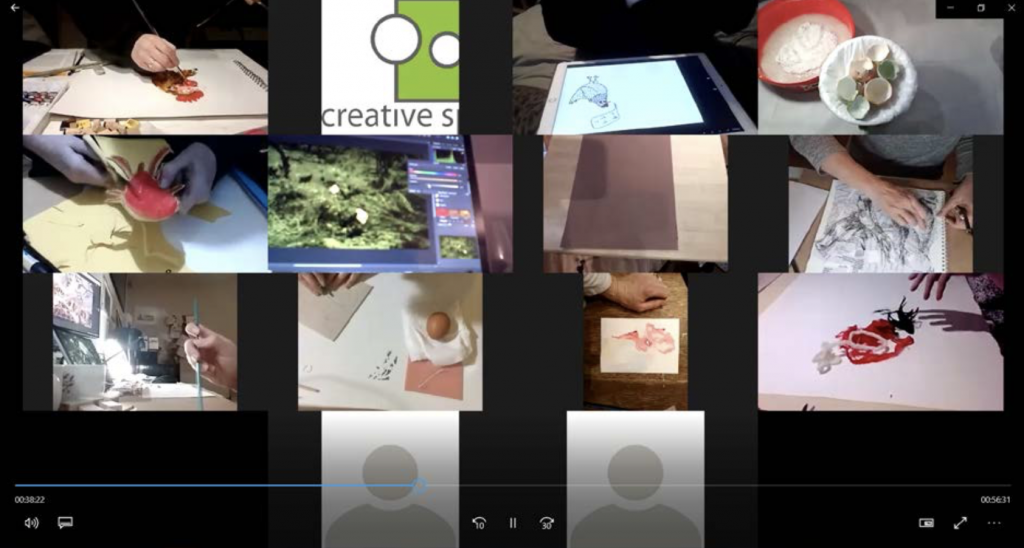 SCREEN-PRINTING WORKSHOP – 10 DECEMBER – MEETING 3
Screen-printing workshop at Print Studio (Ireland) and 2 hours of online exchange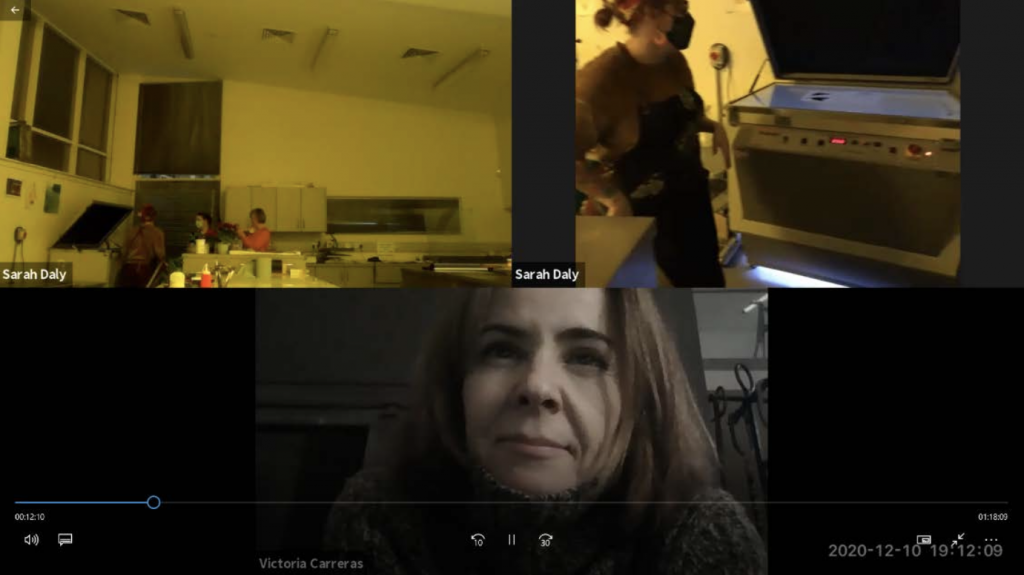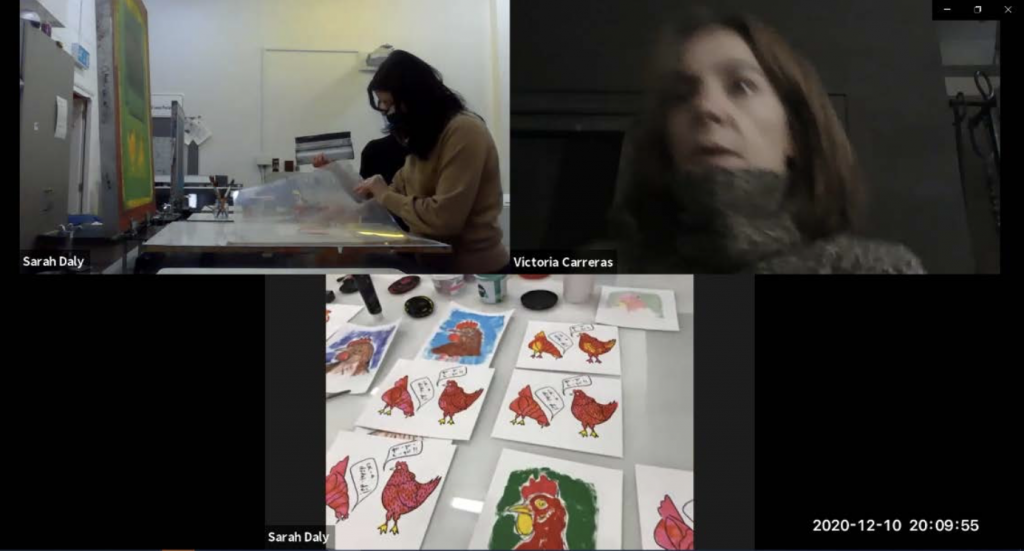 MEET THE HUBS – 2 DECEMBER 2020 – MEETING 4
Sarah and Victoria met via Zoom to do a 'walk through' each other's hubs and learn a bit more about each other.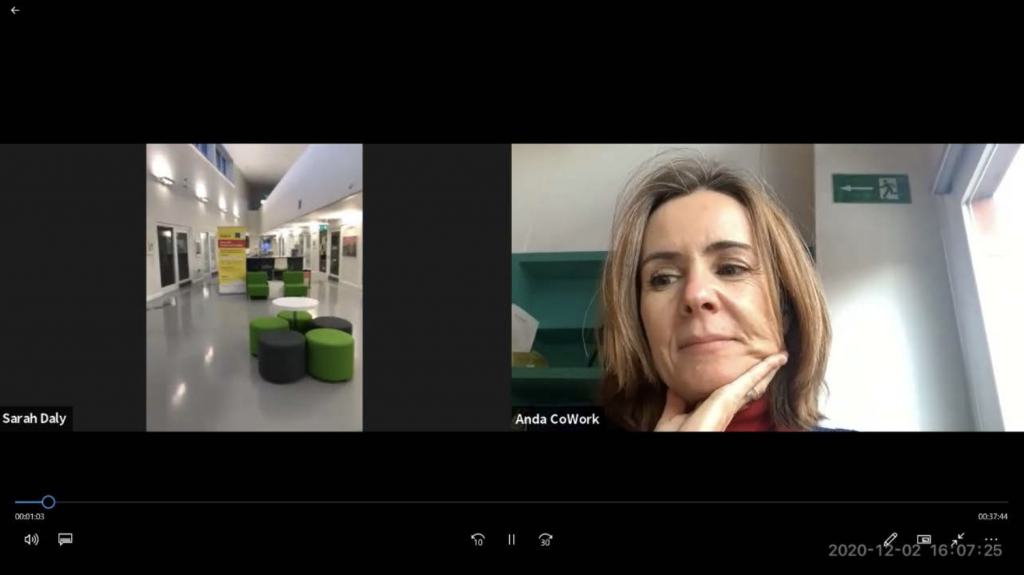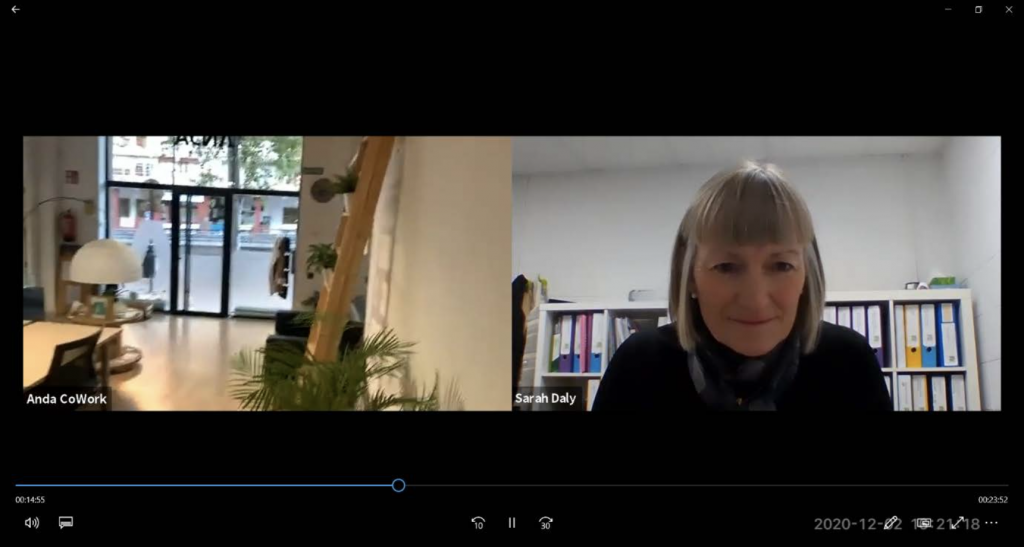 AAEX Project: